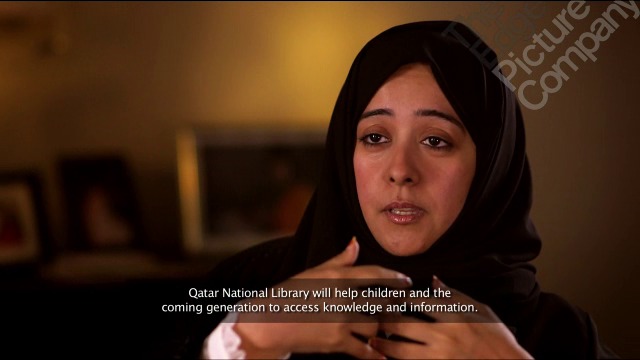 We produced this 2-part film to help mark an announcement in 2012 for the opening of the Qatar National Library in 2014.
November 19th 2012 saw Her Highness Sheikha Mozah officially launch Qatar Foundation's prestigious new Qatar National Library project to the world's media and other distinguished international guests at a special ceremony in Qatar.  Planned to officially open in 2014, the new library will instantly become one of the Middle East's most important and iconic landmarks.  Designed by the world famous architect Rem Koolhaas, the library's vision is to bridge Qatar's proud literary and cultural heritage with the country's future move to becoming a knowledge based economy.  With strong links to other global literary institutions such as the British Library, Qatar's distinctive looking, contemporary new library will also provide access to millions of books, documents and multimedia resources at the touch of a button via its online portal.
This aim of this film was to excite and inspire its audience about the role and innovative design of the new state-of-the-art library. QNL now presides over the collection and access to all published material (print/digital) from and about Qatar, as well as all other forms of media (such as films and music). The new Qatar National Library is more than just a building; it's the future of an incredible breadth of easily-accessible knowledge.
"Produced to present the state-of-the-art Qatar National Library to the world two years prior to the official opening."